You've seen the before photos of our living room, dining room, and master and now we arrive at the kitchen. Our current kitchen needs a whole lot of work. This is a BIIIGGGG project. We have BIG plans for this one...but before we talk, let's show you the photos...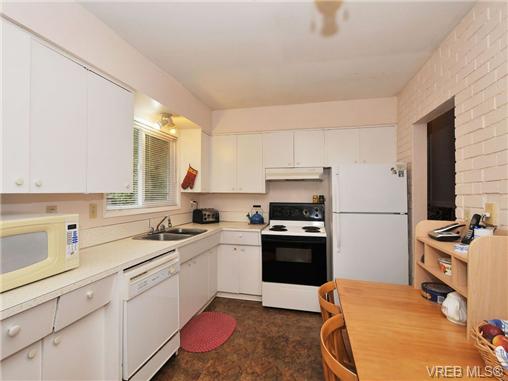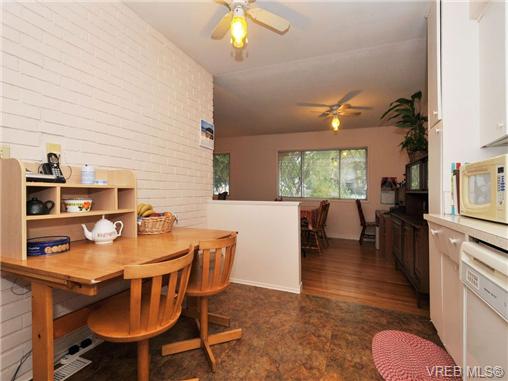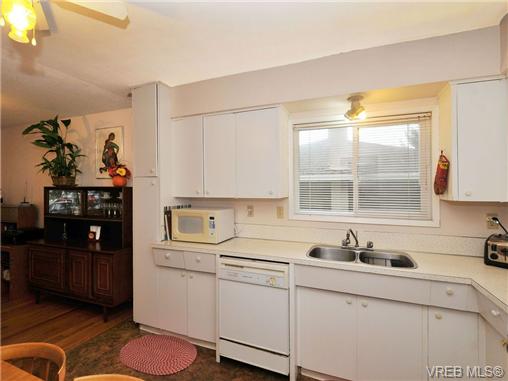 It's not the exact type of kitchen that's screaming...BAKE COOKIES IN ME but it's alright for now...and let me tell you, I've already baked dozens and dozens of cookies in it. :)
I am thankful for the cupboard space and also for the fact that the cupboards are white and not some crazzzy bright colour BUT I have BIG dreams for this space.
First of all, we're planning on taking down that brick wall...before you say WHHHYYYY I LOOOOVE THE BRICK!!!, let me tell you...it's a FAUX brick wall. Yeah, so we're planning on smashing it down. During the crazy renos in December, James and my pops actually climbed up into the attic and secured whatever they needed to secure so we can do that in the future #lovethem.
So the wall will come down and we will have an open concept with an island FO SHO. When it comes to the rest of the kitchen, I'm sooo indecisive... good thing I have a long time to dream while we save up some $$$ for this massive project.
Here's what's inspiring me in the meantime...
I'm all about those cute fluffy stools. And a farmhouse sink...and subway tiles...and butcher block countertop...part of me wants all marble but I know we will never be able to afford that..oh this will be a fun reno! In due time though...in due time...
Hope you have an amazing weekend! It's raining here in ol Victoria which makes me sad because of all the glorious weather we've been happening. We're having a clothing/garbage sale on Saturday so pleeease pray for sun and come on by if you're a local!
Happy Friday!!
xo,
s.s.♥︎.